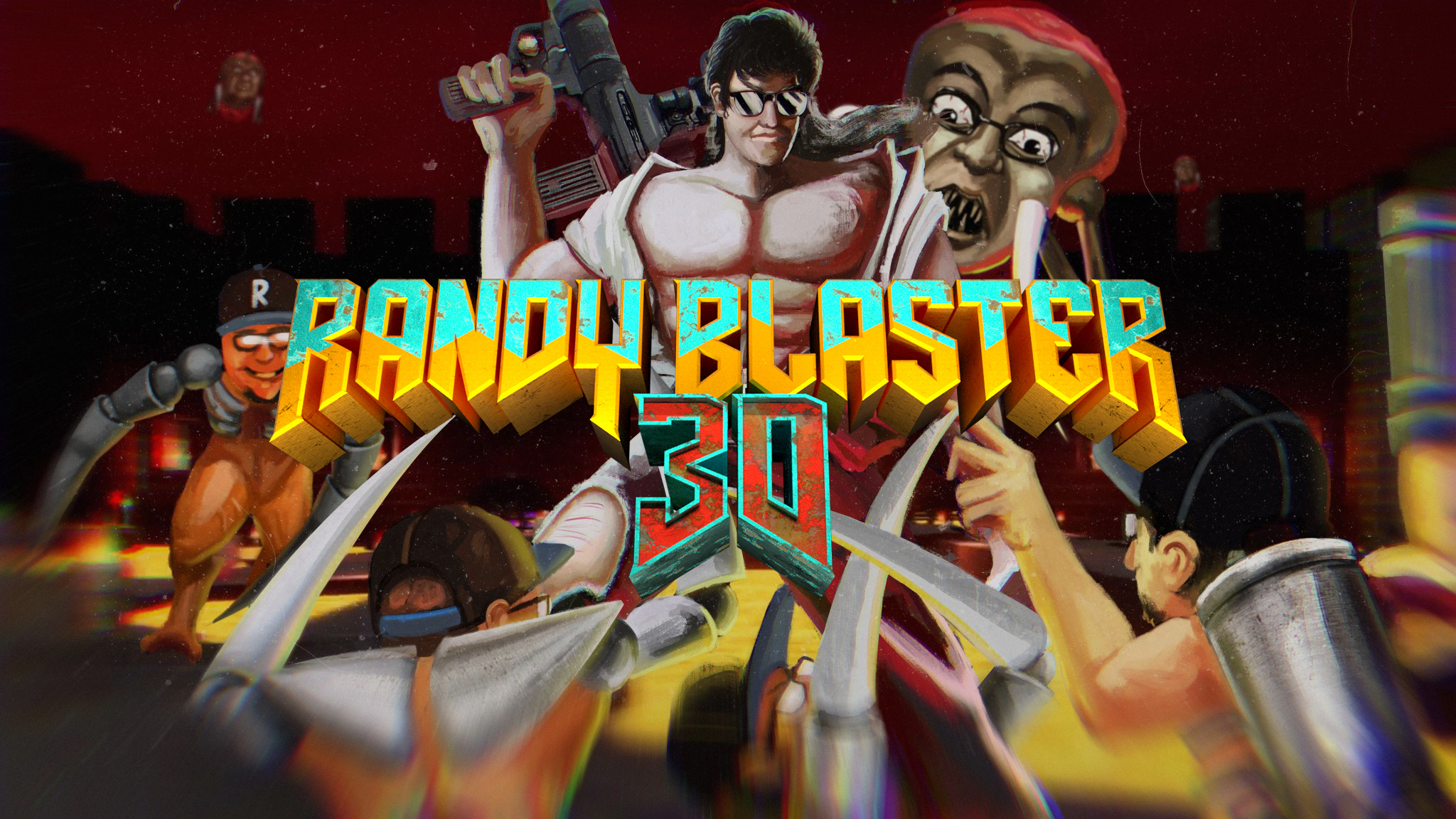 Randy Blaster 3D [BOOTLEG EDITION]
A downloadable game for Windows
A shitpost taken too far.
Battle hordes of corrupted beasts and collect Randy's Vinyls of Power to bring his reign of terror to an end. One tyrant, one castle, one chance of salvation . . .
Ages ago, the VaporVerse dwelled in peace. Its people lived out their quiet lives in harmony with nature and with each other. One day, the hellish entity Randy rose from the darkness of the evil RandyVerse. He and his horrific army pillaged the lands in a brutal invasion, slaughtering all who dared oppose his new rule.
After more than a century of defeat, despair, and doom, a new hero has risen — the only one with the strength and courage to take on the dastardly Randy. This hero has trekked across the realms battling soldiers, monsters, and dark forces to the doorstep of evil itself: Randy's Fortress in the heart of the RandyVerse.
Will this courageous one be able to take control of the Vinyls of Power and dethrone this otherworldly tyrant?
Genre: Retro FPS
April 30th, 2021
Dedicated to 3D BLAST (Randy)
NOTE: If you can't launch the game due to a missing DLL error please install UE4 prerequisites. The installer for this is located inside the "Engine/Extras/Redist/en-us/" folder.
*cough* ...Can you find the 4 video easter eggs?
Download
Click download now to get access to the following files:
randy-blaster-3d-windows.zip
919 MB