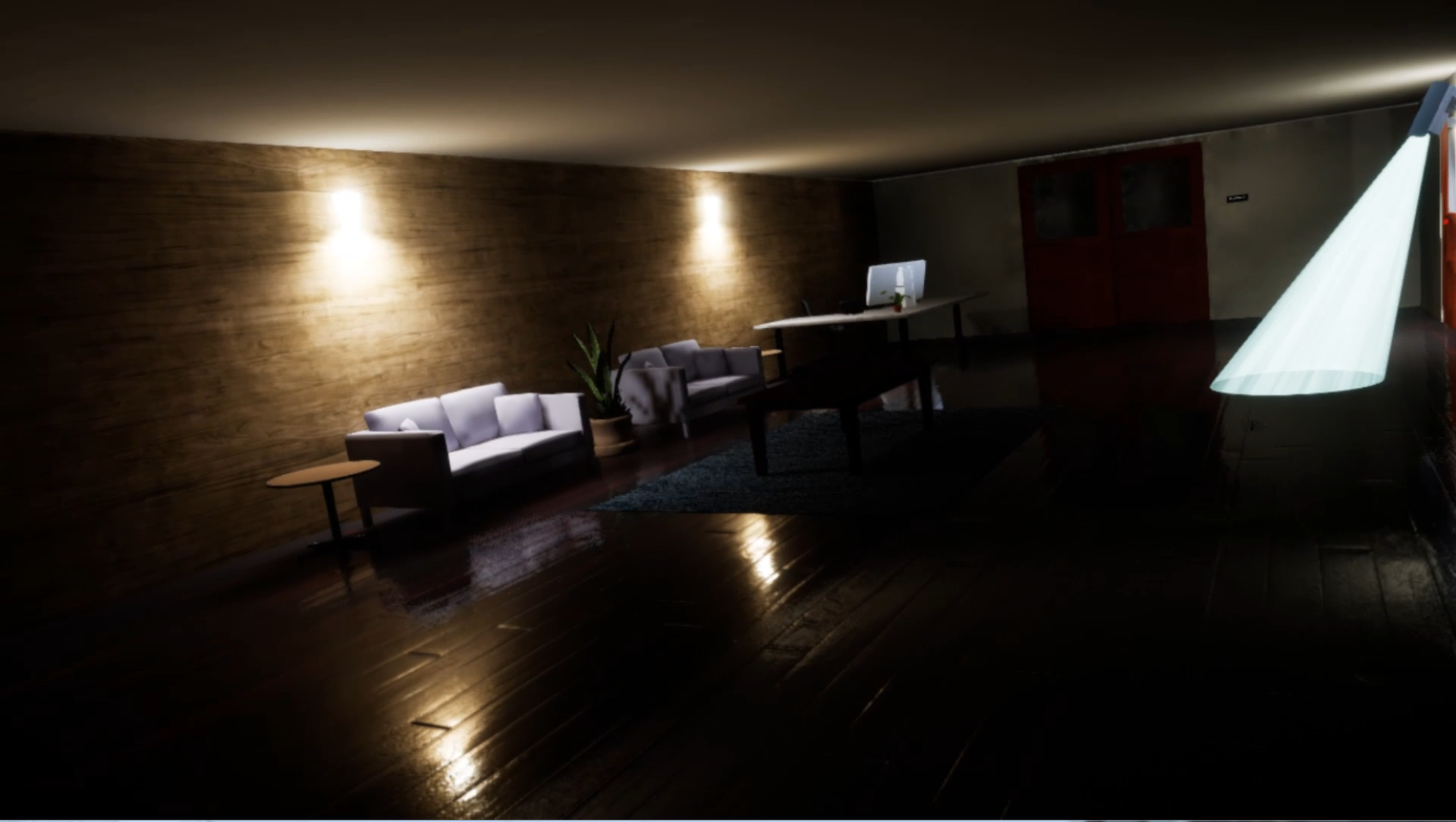 Extrication
A downloadable game for Windows
Extrication is a first-person VR game that challenges your problem solving skills and your concept of right and wrong in a time-sensitive corporate espionage setting.

Story:
You've been hired for a job that most won't take and few would succeed at. With a false-flag chemical attack temporarily emptying a high-security corporate office, you must use what little information your client has provided to break in and rescue a captive figure. In your line of work, clients' jobs can be unsavory, uncomfortable, and possibly illegal, all in the name of preserving public image and shareholders investments. You don't ask questions. Clients pay a premium for that. But what happens when you learn too much? Can you make the tough calls in tougher situations? After all, all is fair in love and war... right?
Main Controls:
- Left Analog Stick: Move character.
- Right Analog Stick: Turn character.
- Right or Left Front Trigger: Grip a door or object.
Menu and Terminal Controls:
- Press/Click: Point at a menu/terminal with your right hand and press the right touch controller's "A" face button.
- Scroll: While pointing at a scrollable window use the right hand controller's analog stick to scroll up and down.
Note: Requires Oculus touch controllers (though it should work for vive etc.. untested)!
Created during the 2019 UE4 Winter Game Jam!
Download
Click download now to get access to the following files:
MysticMuskrats_Extrication.zip
894 MB